Meeting Times
See below for 2013 scheduled meetings. Meetings start at 7:30pm. (Please visit the Calendar for up-to-date schedule changes.)
More Info
For more information, please contact group facilitator,
Debbie Doliner: doubled@tampabay.rr.com / (813) 961-1262
---
The Women Authors Book Club is a group of readers who get together about every six weeks at the Carrollwood Cultural Center to discuss a contemporary or classic, fiction or nonfiction, piece of literature written by a woman.
2013 Meetings & Book Selections
January 7, 2013: The All of It by Jeannette Haien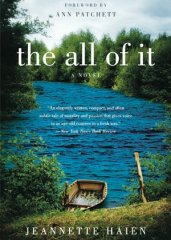 While fishing in an Irish salmon stream one rainy morning, Father Declan de Loughry ponders the recent deathbed confession of his parishioner Kevin Dennehy. It seems Dennehy and his wife, Enda, had been quietly living a lie for fifty years. Yet the gravity of their deception doesn't become clear to the good father until Enda shares the full tale of her suffering, finally confiding "the all of it."
Jeannette Haien's exquisite, award-winning first novel is a deceptively simple story that resonates with the power of a modern-day myth—an unforgettable narrative of transgression, empathy, and, ultimately, absolution.
(Book description from publisher)
January 7, 2013: Binocular Vision: New & Selected Stories by Edith Pearlman
In this sumptuous offering, one of our premier storytellers provides a feast for fiction aficionados. Spanning four decades and three prize-winning collections, these twenty-one vintage selected stories and thirteen scintillating new ones take us around the world, from Jerusalem to Central America, from tsarist Russia to London during the Blitz, from central Europe to Manhattan, and from the Maine coast to Godolphin, Massachusetts, a fictional suburb of Boston. These charged locales, and the lives of the endlessly varied characters within them, are evoked with a tenderness and incisiveness found in only our most observant seers.
(Book description from author's website)
February 18, 2013:  The Snow Child: A Novel by Eowyn Ivey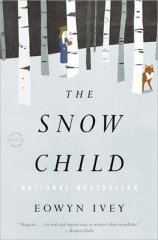 Alaska, 1920: a brutal place to homestead, and especially tough for recent arrivals Jack and Mabel. Childless, they are drifting apart–he breaking under the weight of the work of the farm; she crumbling from loneliness and despair. In a moment of levity during the season's first snowfall, they build a child out of snow. The next morning the snow child is gone–but they glimpse a young, blonde-haired girl running through the trees.
This little girl, who calls herself Faina, seems to be a child of the woods. She hunts with a red fox at her side, skims lightly across the snow, and somehow survives alone in the Alaskan wilderness. As Jack and Mabel struggle to understand this child who could have stepped from the pages of a fairy tale, they come to love her as their own daughter. But in this beautiful, violent place things are rarely as they appear, and what they eventually learn about Faina will transform all of them.
(Book description from author's website)
April 8, 2013: The Dovekeepers: A Novel by Alice Hoffman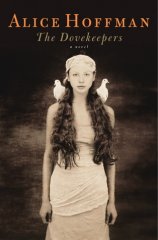 The Dovekeepers is Alice Hoffman's most ambitious and mesmerizing novel, a tour de force of research and imagination.
Nearly two thousand years ago, nine hundred Jews held out for months against armies of Romans on Masada, a mountain in the Judean desert. According to the ancient historian Josephus, two women and five children survived. Based on this tragic and iconic event, Hoffman's novel is a spellbinding tale of four extraordinarily bold, resourceful, and sensuous women, each of whom has come to Masada by a different path. Yael's mother died in childbirth, and her father, an expert assassin, never forgave her for that death. Revka, a village baker's wife, watched the murder of her daughter by Roman soldiers; she brings to Masada her young grandsons, rendered mute by what they have witnessed. Aziza is a warrior's daughter, raised as a boy, a fearless rider and expert marksman who finds passion with a fellow soldier. Shirah, born in Alexandria, is wise in the ways of ancient magic and medicine, a woman with uncanny insight and power.
(Book description from the author's website)
May 20, 2013: The Twelve Room of the Nile by Enid Shomer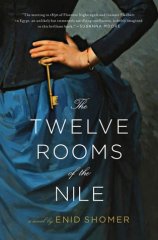 A captivating debut that imagines a passionate friendship between Florence Nightingale and Gustave Flaubert, when they were young and exploring the Nile in 1850.
Before she became the nineteenth-century's heroine, before he had written a word of Madame Bovary, Florence Nightingale and Gustave Flaubert traveled up the Nile at the same time. In reality, they never met. But in award-winning author Enid Shomer's The Twelve Rooms of the Nile, they ignite a friendship marked by intelligence, humor, and a ravishing tenderness that will alter both their destinies.
On the surface, Nightingale and Flaubert have little in common. She is a woman with radical ideas about society and God, naive in the ways of men. He is a notorious womanizer, involved with innumerable prostitutes. But both are at painful crossroads in their lives and burn with unfulfilled ambition. In Enid Shomer's deft hands, the two unlikely soulmates come together to share their darkest torments and fervent hopes. Brimming with adventure and the sparkling sensibilities of the two travelers, this mesmerizing debut novel offers a luminous combination of gorgeous prose and wild imagination, all of it colored by the opulent tapestry of mid-nineteenth century Egypt.
(Book description from the author's website)
June 24, 2013: The Light Between Oceans by M.L. Stedman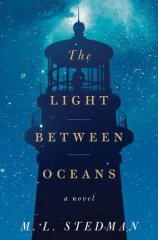 After four harrowing years on the Western Front, Tom Sherbourne returns to Australia and takes a job as the lighthouse keeper on Janus Rock, nearly half a day's journey from the coast. To this isolated island, where the supply boat comes once a season and shore leaves are granted every other year at best, Tom brings a young, bold, and loving wife, Isabel. Years later, after two miscarriages and one stillbirth, the grieving Isabel hears a baby's cries on the wind. A boat has washed up onshore carrying a dead man and a living baby.
Tom, whose records as a lighthouse keeper are meticulous and whose moral principles have withstood a horrific war, wants to report the man and infant immediately. But Isabel has taken the tiny baby to her breast. Against Tom's judgment, they claim her as their own and name her Lucy. When she is two, Tom and Isabel return to the mainland and are reminded that there are other people in the world. Their choice has devastated one of them.
M. L. Stedman's mesmerizing, beautifully written novel seduces us into accommodating Isabel's decision to keep this "gift from God." And we are swept into a story about extraordinarily compelling characters seeking to find their North Star in a world where there is no right answer, where justice for one person is another's tragic loss.
The Light Between Oceans is exquisite and unforgettable, a deeply moving novel.
(Book description from the publisher)
August 19, 2013: The Round House by Louise Erdrich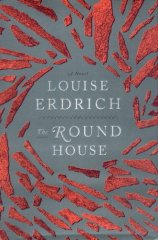 One Sunday in the spring of 1988, a woman living on a reservation in North Dakota is attacked. The details of the crime are slow to surface as Geraldine Coutts is traumatized and reluctant to relive or reveal what happened, either to the police or to her husband, Bazil, and thirteen-year-old son, Joe. In one day, Joe's life is irrevocably transformed. He tries to heal his mother, but she will not leave her bed and slips into an abyss of solitude. Increasingly alone, Joe finds himself thrust prematurely into an adult world for which he is ill prepared.
While his father, who is a tribal judge, endeavors to wrest justice from a situation that defies his efforts, Joe becomes frustrated with the official investigation and sets out with his trusted friends, Cappy, Zack, and Angus, to get some answers of his own. Their quest takes them first to the Round House, a sacred space and place of worship for the Ojibwe. And this is only the beginning.
Written with undeniable urgency, and illuminating the harsh realities of contemporary life in a community where Ojibwe and white live uneasily together, The Round House is a brilliant and entertaining novel, a masterpiece of literary fiction. Louise Erdrich embraces tragedy, the comic, a spirit world very much present in the lives of her all-too-human characters, and a tale of injustice that is, unfortunately, an authentic reflection of what happens in our own world today.
(Book description from the National Book Award website)
September 30, 2013: In the Shadow of the Banyan by Vaddey Ratner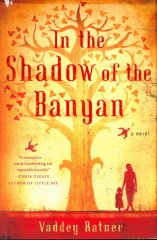 For seven-year-old Raami, the shattering end of childhood begins with the footsteps of her father returning home in the early dawn hours bringing details of the civil war that has overwhelmed the streets of Phnom Penh, Cambodia's capital. Soon the family's world of carefully guarded royal privilege is swept up in the chaos of revolution and forced exodus.
Over the next four years, as she endures the deaths of family members, starvation, and brutal forced labor, Raami clings to the only remaining vestige of childhood—the mythical legends and poems told to her by her father. In a climate of systematic violence where memory is sickness and justification for execution, Raami fights for her improbable survival.
Displaying the author's extraordinary gift for language, In the Shadow of the Banyan is testament to the transcendent power of narrative and a brilliantly wrought tale of human resilience.
(Book description from the author's website)
Nov. 4th, 2013 * Book Selection Night *
Email the organizer listed above for details.
Nov. 18th, 2013: The Beautiful Mystery by Louise Penny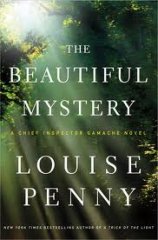 No outsiders are ever admitted to the monastery of Saint-Gilbert-Entre-les-Loups, hidden deep in the wilderness of Quebec, where two dozen cloistered monks live in peace and prayer. They grow vegetables, they tend chickens, they make chocolate. And they sing. Ironically, for a community that has taken a vow of silence, the monks have become world-famous for their glorious voices, raised in ancient chants whose effect on both singer and listener is so profound it is known as "the beautiful mystery."
But when the renowned choir director is murdered, the lock on the monastery's massive wooden door is drawn back to admit Chief Inspector Armand Gamache and Jean-Guy Beauvoir of the Sûreté du Québec. There they discover disquiet beneath the silence, discord in the apparent harmony. One of the brothers, in this life of  prayer and contemplation, has been contemplating murder. As the peace of the monastery crumbles, Gamache is forced to confront some of his own demons, as well as those roaming the remote corridors. Before finding the killer, before restoring peace, the Chief must first consider the divine, the human, and the cracks in between.
(Book description from the author's website)
Previously Featured:
August 20, 2012: "State of Wonder" by Ann Patchett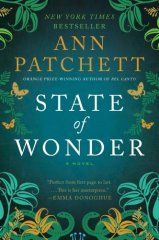 October 1, 2012: "The Autobiography of Mrs. Tom Thumb" by Melanie Benjamin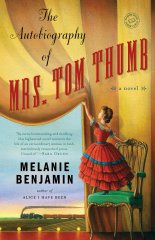 November 12, 2012: "To the Lighthouse" by Virginia Woolf & "Blue Nights" by Joan Didion