Support your friends and family when they perform at the Center! Our community theatre features performances by  MAS Community Theatre and more!
---
Running Mates: Or The Family Party
Written by Beth Kander
Presented by MAS Community Theatre
Directed by Aaron Washington & Keith Eisenstadt
Performance Dates:

Friday, October 14 • 8 pm
Saturday, October 15 • 8 pm
Sunday, October 16 • 2 pm
Friday, October 21 • 8 pm
Saturday, October 22 • 8 pm
Sunday, October 23 • 2 pm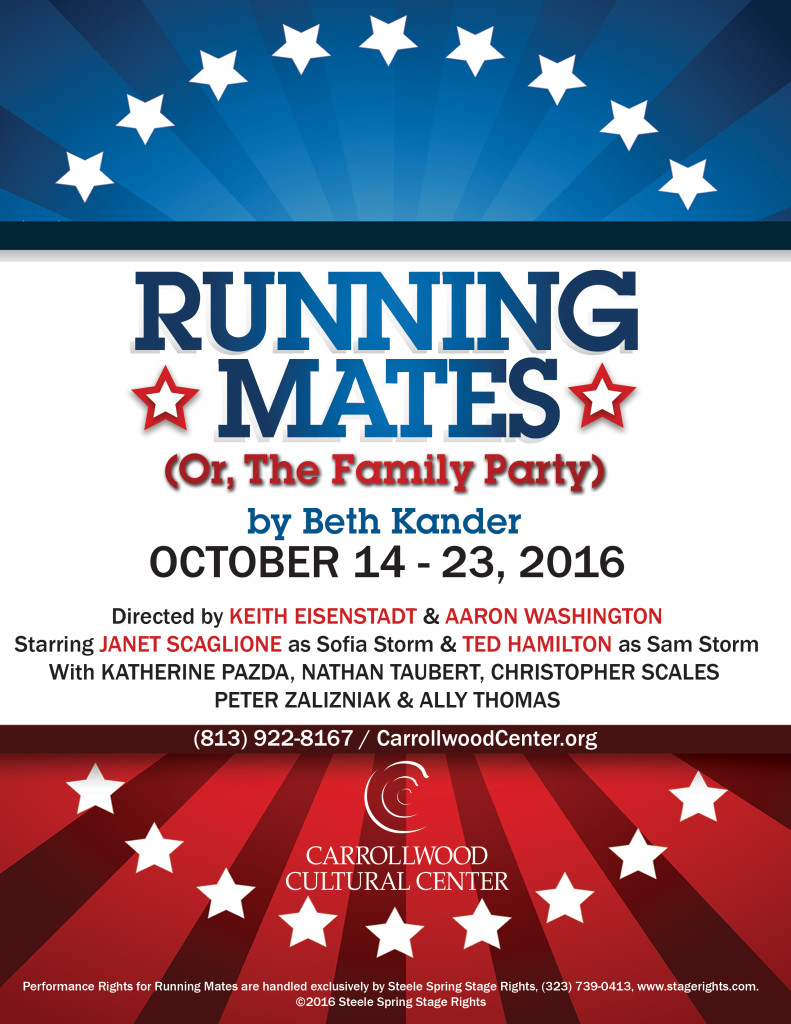 Sam Storm has been the beloved mayor of Anderson, Georgia for the past twenty years. Loved by the community and his doting wife, Sam's name is usually the only one on the ballot come election time, but when an embarrassing video of him is leaked his seat in office is threatened. Sam has some real competition when the last person he ever expected to run against him puts her name on the ballot, his wife Sophia. Now it's down and dirty as husband and wife duke it out. Can their marriage withstand the political fisticuffs? And what happens when an unexpected third candidate enters the race? This fast-paced political comedy brings new meaning to the phrase "family politics." Running Mates will be produced through special arrangements with Steele Spring Stage Rights.