Support your friends and family when they perform at the Center! Our community theatre features performances by  Broadway Bound, MAS Community Theatre and more!
---

Written & Created by Roger Bean
Musical and Vocal Arrangements by Roger Bean, Michael Borth and Jon Newton
Presented by MAS Community Theatre under the direction of Nancy Fueyo
A USO show is threatened with cancellation when a certain famous trio of singing sisters fails to appear, and it's up to three earnest and determined stagehands to go on with the show! (Video courtesy of Steele Spring Stage Rights, Inc.)
THE ANDREWS BROTHERS is being sponsored by: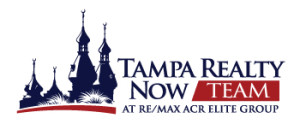 THE ANDREWS BROTHERS is presented through special arrangement with Steele Spring Stage Rights. For licensing information, visit the website at www.stagerights.com.
---
WAR OF THE WORLDS
An adaptation of the original Mercury Radio Theatre broadcast written by Howard Koch, produced by arrangement with Anne Koch. Presented by MAS Community Theatre.
Thursday, October 30 • 7:30pm  READ MORE / BUY TICKETS
On Sunday, October 30, 1938, millions of radio listeners were shocked when radio news alerts announced the arrival of Martians. They panicked when they learned of the Martians' ferocious and seemingly unstoppable attack on Earth. Many ran out of their homes screaming while others packed up their cars and fled.