Have you always wanted to play a band instrument? Maybe you played in high school or college, but you're a little rusty? The New Horizons Band —an educational-based program for adults— might be the place for you!
"…a growing body of research suggests that playing an instrument or singing in a choir can enhance emotional well-being, brain health, cognition and hearing function."

READ MORE from The Wall Street Journal, April 23, 2017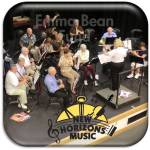 SCHEDULE
CLICK HERE to make a donation to support this group at the Center.
CLICK HERE for more information about New Horizons International Music Association.
For more information, or to join, contact Band Director Helen Bailey at newhorizons@carrollwoodcenter.org.
---
Here are some samples from a recent performance: