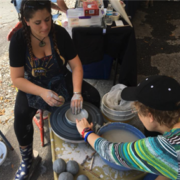 Alexis Arrazcaeta
Art
Alexis Arrazcaeta is the Arts Coordinator at PARC, a center serving over 800 adults and children with intellectual and developmental disabilities. Alexis holds a Bachelors in Arts in Psychology and Art Therapy with a concentration in Fine Art from the University of Tampa. She is currently a Graduate student at the University of Florida studying Arts in Medicine. Her undergrad experience includes creating art with the Pediatric Rehabilitation Unit at Tampa General Hospital, along with a silk scarf dying workshop offered to adult patients in the rehabilitation unit of Tampa General. Alexis has facilitated workshops at museums for arts and accessibility raising awareness and empathy for those who don't always have the ability to advocate for themselves.
Carrollwood Cultural Center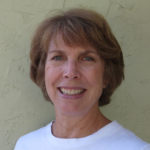 Theresa Beck
Art
Theresa is a visual artist with over 30 years experience. After obtaining an MA in Painting at Northern Illinois University, she achieved national recognition as a painter in acrylics. She also developed a business in painted decoration of walls and furnishings, using her extensive knowledge of artists paints, house paints, textures, finishes and techniques.
Carrollwood Cultural Center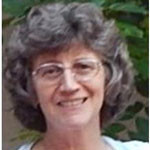 Catherine Beredjick
French
Catherine was born and raised in France and received her Ph.D. in English from the University of Paris. She relocated to the U.S. and taught French at Cornell University, the United Nations, the French Alliance and other language schools. She also works as an English-French translator. She enjoys working with students of all ages and levels as she introduces them to the joy of speaking another language while they discover a new culture. She believes language learning should be fun and practical and that a teacher must patiently guide students as they gain confidence in their abilities.
Carrollwood Cultural Center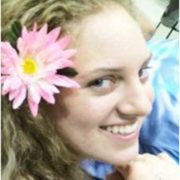 Devan Bittinger
Dance
Devan is a life-long dancer, teacher, and choreographer. She grew up in Virginia where she took ballet, pointe, jazz, modern, tap, hip-hop, and ballroom at the Concert Ballet of Virginia, Shuffles Dance Studio, and Valarie Simpson's School of Dance Arts. Professional training includes Ballet, Jazz, and Modern at the University of South Florida. Along with teaching classes at the Carrollwood Cultural Center, she choreographs for the dance team at St. Leo University and took them to competition in their first year as a program. She is currently in her last year of pharmacy school at the University of South Florida, College of Pharmacy.
Carrollwood Cultural Center
Elwood Bond
Music
Elwood Bond is a performer and educator based in Tampa, Fl. He currently plays drums and piano for a number of different groups and ensembles around the Bay Area. He is currently the house percussionist for Jobsite Theater, drummer for the Carrollwood Jukebox Big Band, and drummer and pianist for the contemporary services for Limona Village Chapel and New Hope Methodist Church in Brandon, Fl. Elwood has been teaching music privately since 2013 and is currently working towards a degree in Music Education at the University of Tampa.
Carrollwood Cultural Center
Ashley Caraway
Dance
Carrollwood Cultural Center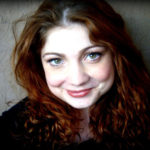 Katie Castonguay
Theatre
Katie is an Eckerd College graduate with a B.A. in Theatre Arts. She has been a professional actor and teaching artist, working with students of all ages in the Tampa Bay area for over 10 years with American Stage, Patel Conservatory, and the Carrollwood Cultural Center. Theatre credits include three of American Stage's School Tour productions; Sideways Stories from Wayside School, Charlotte's Web, and The Wind in the Willows. Most recent acting credits include Fahrenheit 451, Hay Fever, Taming of the Shrew, Crimes of the Heart, All New People, and The Last Night of Ballyhoo at Jobsite Theatre, Biloxi Blues at Stageworks and Musings of a Postmodern Romantic and The Children's Hour with Tampa Repertory Theatre.
Carrollwood Cultural Center
Matthew Jones
Music
A member of the Latin Guitar Guild of Tampa Bay, Matthew Jones (Music/Guitar) performs regularly as a flamenco/jazz musician in Ybor City and beyond. You may have seen him perform with his band, The MJ3, a 90s rock trio, or as a solo performer at any number of venues around town. Jones played the guitar in MAS Community Theatre's production of All Shook Up in July 2015 at the Carrollwood Cultural Center, and is thrilled to do more with the Center. (Matthew also teaches private lessons.)
Carrollwood Cultural Center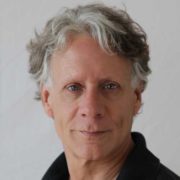 Bradley McCaskill
Dance
With more than twenty-seven years of teaching experience, McCaskill has taught classical ballet throughout the U.S. and Europe. As the Director of Ballet Conservatory of Orange County for more than ten years, he taught open professional class in Los Angeles as well as company class for the San Diego City Ballet. A Professional Ballet dancer for over sixteen years, McCaskill danced in the States with such renowned companies as the Pittsburgh Ballet Theatre, the Chicago City Ballet, and the San Antonio Ballet. He has guested with numerous companies from the Los Angeles Ballet to the Southern Ballet Theatre in Orlando. While in Europe, Mr. McCaskill had the privilege of dancing with the Hannover Staats Open Ballet; Hannover being The Royal House of Germany.
Carrollwood Cultural Center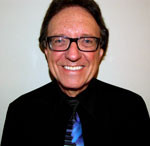 Ron Meyers
Piano
Ronald began his musical education at the age of five, started playing professionally at 14, and started teaching at 17. He is non-traditional piano instructor, influenced by the Suzuki Method for 35 years and teaching in the Montessori School System for 30 years. Suzuki's philosophy is that a person learns to speak a language first by mimicking and doing, then learning to read and studying the rules of grammar. The same should apply to learning music: play first, then read notes and learn theory. Ron believes in self expression and encourages students to experiment with their own musical ideas. (Ron also teaches private lessons.)
Carrollwood Cultural Center
Sharon Orbin
Yoga
Sharon graduated from USF in 1982 and has lived in Tampa ever since. Sharon has been a preschool teacher for 30 years and has loved every moment. She has an Early Child Care Association certificate, and is certified in CPA and first aid. Sharon is also a certified Yoga teacher through Yoga Alliance, a National association for yoga teachers. She has been with the Carrollwood Cultural Center since 2009.
Carrollwood Cultural Center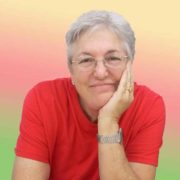 Gainor Roberts
Art
Gainor is an American artist known for paintings that explore color, design and symbolism. A classically trained artist in the realist tradition, Gainor is a fourth generation Impressionist, although she paints in the Classical style as well as Impressionism. Gainor is a member of North Tampa Arts League, TESA (The Exhibiting Society of Artists), The Egg Tempera Society, and is an honorary member of the New England Monotype Guild. She is also an Art and Letters member of the National League of American Pen Women, and she is listed in Wikipedia. She teaches Painting and Drawing, as well as oil, pastel, and Egg Tempera classes and workshops, and also teaches privately.
Carrollwood Cultural Center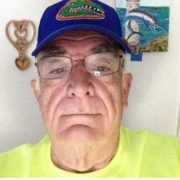 Jack Simpson
Woodcarving
Jack is the retired Director of Environmental, Health & Safety. A self taught wood carver, he is the founder / president of Tampa Wood Carvers Club and a member of National Wood Carvers Association & Suncoast Carving Club.
Carrollwood Cultural Center
Michele Stone
Art
Michele has created art for events at the Straz Center, curated art at the Shimberg Playhouse, painted cakes at Cakes by Marie, painted faces at Publix and Whole Foods, won awards at the Tampa Bay Business for the Arts Chalk Walk, painted residential and commercial murals in Tampa, St. Petersburg and Wesley Chapel, chaired Reflections Committee at the Northwest Elementary PTA, taught adult classes at the West Tampa Center for the Arts, Costa Del Sol Assisted Living Facility and children's classes at the Bob Sierra YMCA, Wilderness Preserve Lodge in Land O' Lakes, Centre for Girls various schools through The Children's Board of Hillsborough County and the Carrollwood Cultural Center. (Michele also teaches private lessons.)
Carrollwood Cultural Center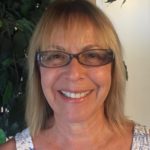 Dianne Zink
Ceramics
For more than 43 years, Dianne has shared her love of art by teaching students in grades K-12 skills and techniques in media from drawing and painting to ceramics, photography and stained glass. Dianne has taught in the public schools of New York City, New York, Denver, Colorado and Florida. She recently retired from the Hillsborough County Public School System. Dianne has a Bachelor's and Master's in Art Education from Queens College, City University of New York. In 2003, Dianne accomplished National Board Certification in the Arts.
Carrollwood Cultural Center
Miriam Zohar
Ceramics
Miriam attended the University of Florida, graduating with a degree in Interior Design at the College of Architecture. While in college, she took many classes focusing on art and design. Miriam has always been drawn to art and clay, taking classes in drawing and sculpture throughout her life. Several years ago, she returned to her education in wheel thrown pottery under the tutelage of Master Potter, Gilda Butler. It is here at the Carrollwood Cultural Center that Miriam has rekindled her love of clay and all that it can do. She welcomes the chance to be able to share her love and knowledge of the art of crafting pottery on the potters wheel.
Carrollwood Cultural Center
Contact Us
Carrollwood Cultural Center
4537 Lowell Road
Tampa, FL 33618
Phone: (813) 269-1310
Phone: (813) 922-8167