Campers ages 4-5 will experience age appropriate arts activities that stimulate their creativity. Activities will include: drawing, painting, arts and crafts, music, dramatic play, song, dance and other activities that relate to our fun weekly camp themes.

(Children must be 4 years old by April 30, 2019 and able to use the restroom on their own.) 
2019 Themes
Around the World (June 3-7)
We will learn about different cultures and countries while honing our detective skills through various art forms and work together throughout the week to track down "the world's most famous thief." Great gum-shoes, we need you to find her before Friday's Show & Share.
This week is sold out for this age group.
Cosmic Cadets Space Week (June 10-14)
Ground control to Major Tom, we have a fun-filled week in SPACE planned! We will use our imagination to fly spaceships, make friends with aliens, show off some sweet galactic moves, and develop creative ways to share Earth arts with alien civilizations.
Raiders of the Lost Art (June 17-21)
Adventure! Danger! Suspense! Prepare yourself for a journey into lost catacombs and dive into history! Have your excavation tools handy; thwart the thieves of art history, engage with friends in some of the world's most famous unsolved mysteries and present your knowledge at Friday's Show & Share.
Sponsored by Century Buick GMC
Storytellers (June 24-28)
Once upon a time there was a summer camp full of children who battled evil, saved the damsels, and taught monsters how to make friends through the power of storytelling and imagination. Come learn story structure through theatre games and use your imagination to design and build original set pieces for our Friday Show & Share.
This week is sold out for this age group.
Sponsored by Craig & Linda Nowicke of RE/MAX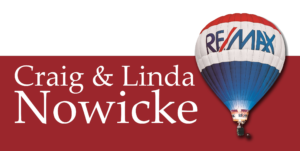 Great Outdoors (July 1-3)
Come learn in nature with a 3-day camp week full of outside activities. We will learn about different types of trees and plants, participate in an obstacle course (weather permitting), and have a blast making memories with friends. No Show & Share this week.
Superheroes (July 8-12)
Are you a superhero or a supervillain? Bring your superpowers to camp to find out. Throughout the week we will create our own superhero or villain, make capes or super gear, design our very own signature poses and show it all off in a supercharged Show & Share Friday afternoon.
This week is sold out for this age group.
Sponsored by Dan Zohar, P.A.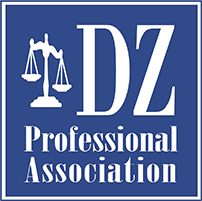 Wild West (July 15-19)
Yippee ki yay! Grab your lassos and join us for a good ole time in the west! We will learn all about western life through famous stories, music, and make authentic Native American art. All of this fun will be celebrated in a presentation for friends and family on Friday afternoon.
Mad Science (July 22-26)
It's Alive! ALIVE!!! We will experiment with hands-on experiments through art; learn the technical terms of our favorite dances and how music can be scientific, maybe even invent a thing or two. Campers, show off your brains and your imaginations for friends and family Friday afternoon.
Medieval Mayhem (July 29-August 2)
Hail and well met! Knights and princesses abound maybe even a dragon or 3! Join in the festivities with a jolly good show-and-share on Friday presenting our original plays, authentic choreography and rousing tunes inspired by medieval times.
Treasure Hunters (August 5-9)
Learn how to decipher a map and make your own, participate in a scavenger hunt and hide treasure for future campers to find. Work together with friends to create your own adventure and end the summer with lasting memories on stage for the final Show & Share of the summer!
This week is sold out for this age group.
Daily Schedule
8-9 am Early Care (optional: CLICK HERE for details)
9-9:15 am Warm-ups
9:15-10:30 am Creative Time 1
10:30-10:45 am Outside Time
10:45-11 am Snack Break
11 am-noon Creative Time 2
noon Lunch 
12:30-1 pm Story & Quiet Time
1-2:15 pm Creative Time 3
2:15-2:30 pm Snack Break
2:30-3 pm Outside Time
3-3:30 pm Sign Out & Pick Up (Monday-Thursday)
3:30-5:30 p.m. After Care (optional: CLICK HERE for details)
Show & Share Fridays
The Friday schedule is the same as above until 3 pm. The rest of the day is as follows:
3-4 pm Rehearsal (Friday)
4-5 pm Show & Share (Friday)
5-5:30 pm After Care (optional: CLICK HERE for details)
Tuition
Member: $150 / week ($90 for Week 5)
Non-Member: $180 / week ($108 for Week 5)
4 Ways to Register
1.) Mail/Email: Download a 2019 CAMP REGISTRATION PACKET and send the completed forms via mail to 4537 Lowell Road; Tampa, FL 33618, or email them to katie@carrollwoodcenter.org.
2.) Online:  Non-refundable online processing fees apply. Additional paperwork is required after registering. 
3.) Phone: Call (813) 922-8167 to register over the phone with a credit card. 
4.) In-Person: Visit the Center Monday-Friday, 9 a.m. – 6 p.m.; or Saturday, 10 a.m. – noon.
(Please register the Thursday before the start of camp on any given week to help us best prepare for the arrival of your child. Registrations received after Thursday will incur a $15 late registration fee.)