Artistic expression, belting it out, busting a move and getting into character are all encouraged!

Through art, music, dance and drama campers ages 4-12 will explore a different theme each week  – all in a fun, creative and safe environment.
2018 Themes
Space Trekkers (June 4-8)
Three. Two. One. BLASTOFF! Junior astronauts will learn about space exploration, design their own life support suits and crew logo, build a team space station, and find creative ways to share Earth arts and culture with alien civilizations. Be ready for an exciting mission! 
Space Trekkers is sold out for ages 6-12.
Legends & Fairy Tales (June 11-15)
Have you ever traveled by beanstalk? Campers will have a fun-filled week full of art, music, movement and drama based on favorite stories, fairy tales and legends.
Legends & Fairy Tales is sold out for ages 6-12.
A Wizard's World (June 18-22)
Presto! Campers will spend a week in a magical world where they make mystical wands, costumes, crafts, and use the power of their imaginations to develop characters for a spellbinding presentation at the end of the week. 
A Wizard's World is sold out for ages 6-12.
Wild West Adventures (June 25-29)
Dust off your boots and kick up your heels for a rootin', tootin', imagination-wheelin' good time as we head out west for a week of creative fun that is better than gold.
This week is sponsored by Jaime's Adult Day Centers.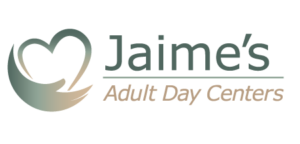 Wild West Adventures is sold out for ages 6-12.
*** No camp July 2-6. ***
 Mystery Mayhem (July 9-13)
It's elementary, my dear Watson. Campers will create and decipher secret codes, examine footprints, develop their own spy characters, make funny disguises, learn to speak with an accent, and create an original Who Dunnit? mystery play.
Mystery Mayhem is sold out for ages 6-12.
Superheroes (July 16-20)
Up, up and away! Campers can leave their secret identities at home as they use their super powers to create masks, theme songs and comics starring themselves!
Superheroes is sold out for all age groups.
Time Travelers (July 23-27)
Campers will travel through time, visiting the artistic achievements of ancient civilizations, celebrating the present by creating a time capsule, and exploring the artistic possibilities of the future. 
This week is sponsored by Jaime's Adult Day Centers.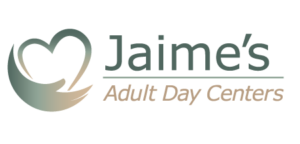 50's Sock Hop (July 30-August 3)
Hop in the hot rod and cruise down to the malt shop! Campers will learn the latest dance crazes of the teenage revolution, sing the rockabilly blues, speak 50's lingo and create rock and roll themed art.
This week is sponsored by Dr. Sarro. 
Rock Stars (August 6-10)
Every camper is a rock star! This week, campers will embrace their own unique style through exercises in showmanship, costuming, make-up, visual art, music and dance as they prepare to demonstrate their star power at the final Show & Share performance of the summer. 
This week is sponsored by Craig & Linda Nowicke, RE/MAX.