24 Hours to Stage a Play (13-17)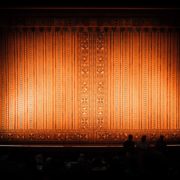 Teens join Aaron Washington in this theatre intensive course as they work to perform a fully realized stage production. The title will be announced at the first class. All students will receive a role, rehearse together, learn the ins and outs of stage show and perform a professional production for a live audience! In addition, there will be several professionals joining throughout sharing their expertise in all theatrical aspects. 
4 hours a week x 6 weeks = 24 hours to put together a show!
(Non-refundable online processing fees apply.)